OVERVIEW APPLICATIONS
Jongerius Hanco BV is the leading supplier of slicing and packaging systems for the food industry and the leading supplier for multipackaging systems. With our machines we offer our customers packaging and closing solutions tailor made.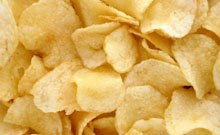 Multi-packaging, baler, single line sleeves, bag-in-bag and secondary packaging of potato chips, flavoured crisps, popcorn and candy.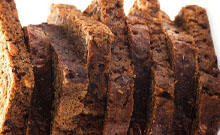 See our packaging machines which are suitable for the bakery industry, and especially for bread slicing.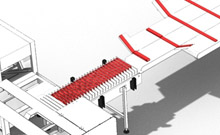 For our clients in Asia, India and Russia, we combined our machines to handle strip sachets.